Reading Time:
3
minutes
Know the top certification courses offered by Scrum.org. Get high-level information about the various Scrum.org certification courses and know their relevance to professional work culture.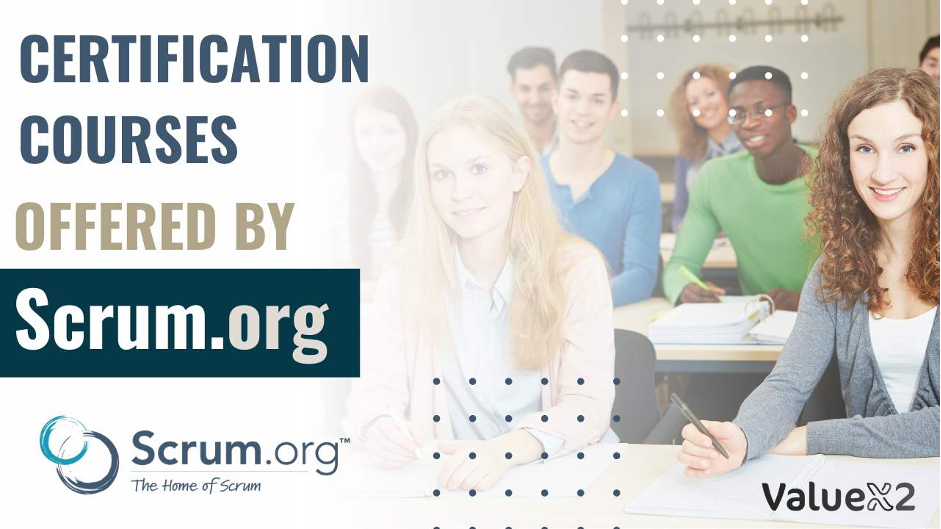 Do you want to enhance your knowledge and understand how the scrum framework operates? We, at Valuex2, provide training for the courses that aid your abilities in the scrum network. 
Scrum.org is a great way to get started with your journey towards scrum mastery. There are certification courses that range from scrum fundamentals, accountabilities and areas beyond the scrum framework.
In this article, we will dive into a couple of courses available for you by scrum.org, but before we take on these courses, first get to understand Scrum.
What is Scrum?      
Imagine a flexible project management framework called Scrum. It's agile, collaborative, and adaptive. Picture dividing work into short sprints, planning and prioritizing tasks, holding daily stand-up meetings, and continuously improving. It's all about delivering value in an iterative and exciting way!
Scrum.org Certification Courses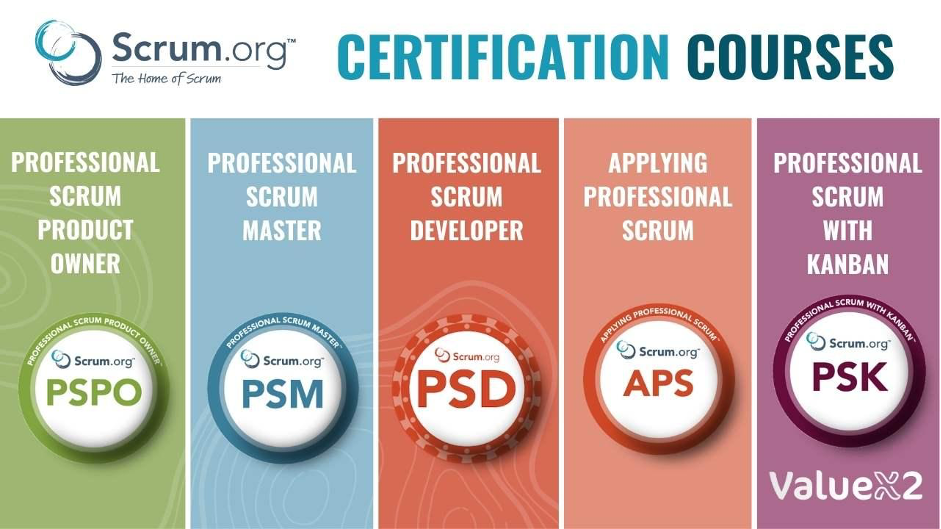 Scrum.org certifications are widely respected as they assess your knowledge through tests, not just attendance. To pass and earn certification, you must score 85% or higher. It's a true validation of your expertise in Scrum.
Professional Scrum MasterTM (PSMTM)
Becoming a certified Professional Scrum Master™ (PSM) is a testament to your Scrum expertise. This course has three levels: PSMTM I, PSMTM II and PSMTM III. PSM I showcases your fundamental understanding and application of Scrum. PSM II demonstrates advanced mastery, in navigating complex situations. PSM III signifies distinguished mastery, coaching teams and influencing the entire organization. It's a journey of continuous growth.
Professional Scrum Product Owner TM (PSPOTM)
Just like the PSMTM, the Professional Scrum Product Owner course has levels. PSPO I demonstrate your fundamental understanding of Scrum and Product Owner accountabilities. PSPO II signifies advanced knowledge in areas like product vision, backlog management, and strategic planning. With PSPO III, you achieve distinguished mastery in owning a vision, managing a Product Backlog, and collaborating effectively with stakeholders. These certifications validate your ability to deliver valuable products and navigate complex situations. Embark on this exciting journey to elevate your Product Owner skills and create impactful products.
Professional Scrum Developer TM (PSD TM)
Obtaining a Professional Scrum Developer (PSD) certificate can aid you in taking your software development skills to the next level. This esteemed certification validates your expertise in delivering quality software using Scrum and modern Agile and DevOps practices. By earning PSD, you demonstrate a deep understanding of applying Scrum fundamentals, including self-managed development, design, programming, testing, and more. Attending an Applying Professional Scrum for Software Development class is highly recommended to enhance your knowledge. Prove your proficiency in Scrum and its core concepts and unlock exciting opportunities in the world of software development.
Applying Professional Scrum™ (APS™)
Immerse yourself in the world of Agile teams and the Scrum framework with the 2-day Applying Professional Scrum™ (APS™) certification course. Experience new ways of working that enhance business value, team collaboration, and stakeholder satisfaction. Through solving complex problems and real-world challenges in Sprints, you'll practically apply Scrum and develop an Agile mindset. This training deepens your knowledge and skills in Scrum, empowering you to deliver high-quality products efficiently. Upon completion, take the exam to earn the globally recognized APS™ certification, validating your expertise in applying Scrum to deliver business value. 
Professional Scrum with Kanban™  (PSK I) 
This certification validates your understanding of how Scrum Teams can leverage Kanban to create and deliver value effectively. Professional Scrum with Kanban™  (PSK I) tests your ability to apply concepts from the Kanban Guide for Scrum Teams and the Scrum Guide, ensuring a deep understanding of Scrum-Kanban integration. By earning PSK I, you'll gain insights into complementary practices, Kanban practices, and agile metrics, enabling you to optimize your team's performance. Join us on this exciting journey of mastering Scrum with Kanban.
Note: this is a list of most of the certification courses, if your interested field is not in the mentioned please visit Scrum.org and explore the world of scrum in detail.
Final remarks
Ready to boost your Scrum knowledge? Whether you are a Scrum Master, Product Owner, or Developer, validate your expertise, discover new opportunities, and start on an engaging journey of continuous growth.
Explore Scrum.org and expand your Scrum horizons today by taking one of the different courses led by highly qualified instructors at Valuex2: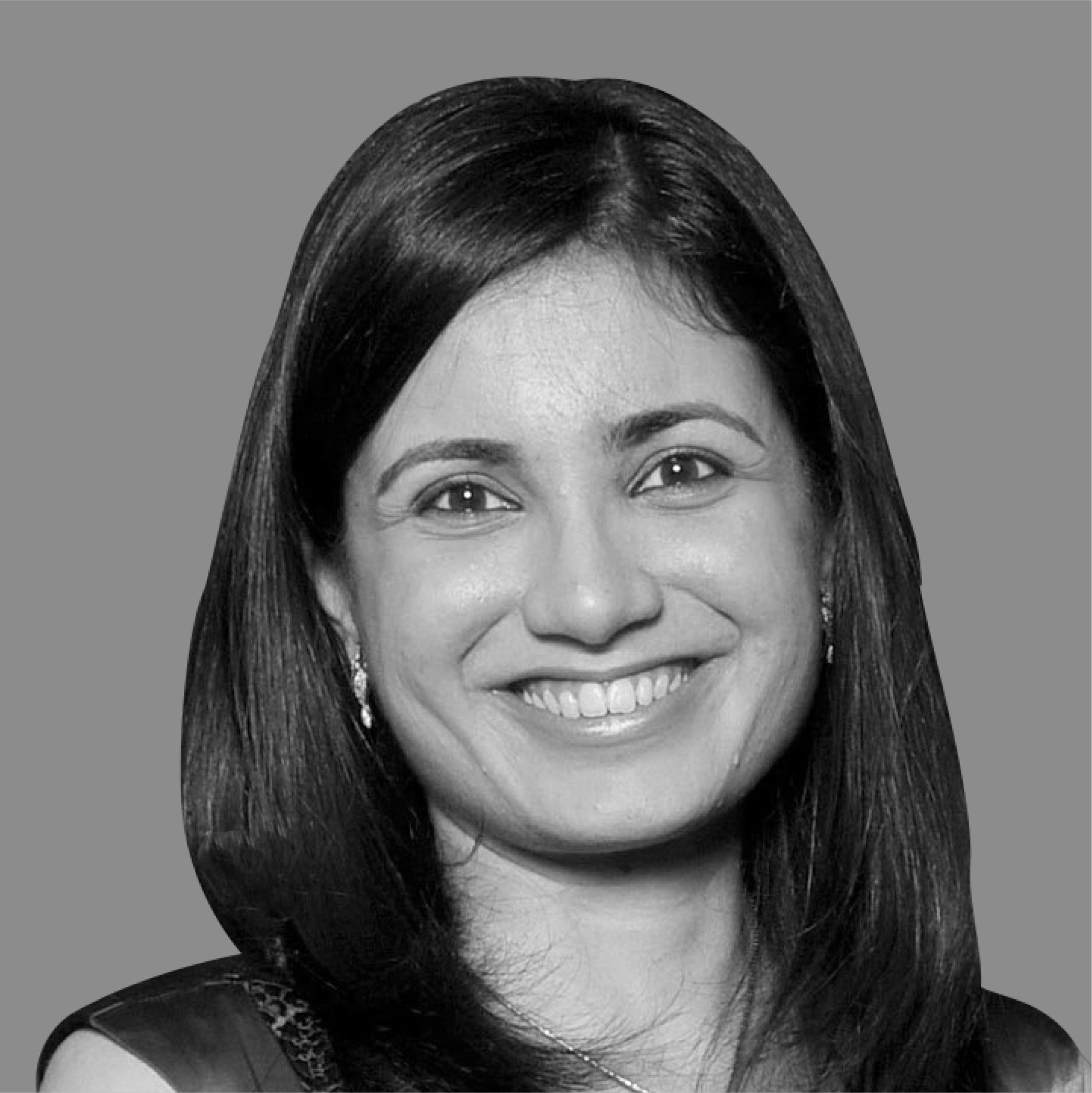 Bhavna is an Agile Coach and Consultant with over a decade of experience in advisory, corporate finance, IT assurance, and operations at Big 4 and within the industry in the UK and India. She has recently been the CEO of a start-up where she implemented agile practices within HR, Marketing, and Product teams.
She is also a SAFe® Practice Consultant (SPC) and authorized instructor for ICAgile Agility in HR (ICP-AHR), Agility in Marketing (ICP-MKG), and Business Agility Foundations (ICP – BAF) training courses. She provides training for agile transformation to corporate, public, and private batches, as well as consulting for enterprise agile transformation.