Reading Time:
3
minutes
Know the certification courses offered by Scrum Alliance and get a high-level understanding to set upskilling goals through Scrum and Agility.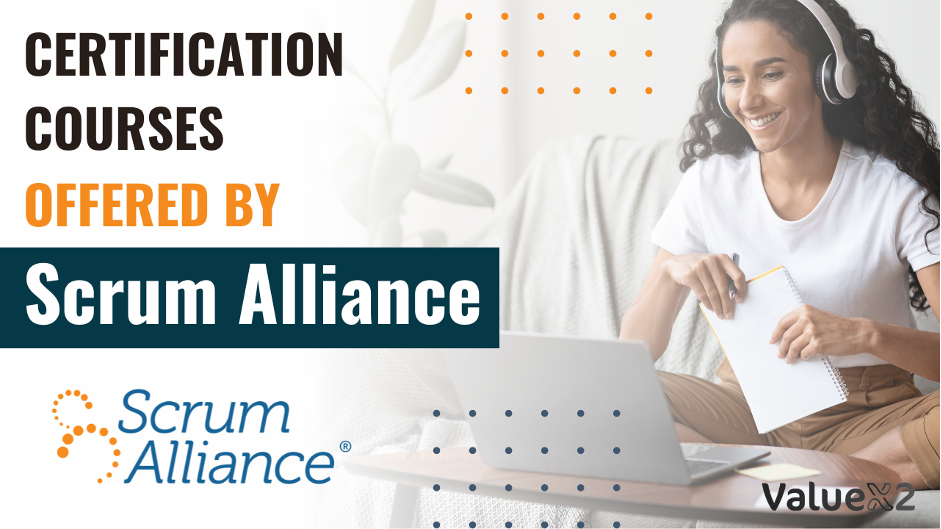 Taking into consideration the fast-evolving business world, you may now want to go agile. Agility is highly valued for driving innovation, productivity, and customer satisfaction. Agile methodologies have gained widespread adoption across industries, extending their benefits beyond software development. As a leading provider of agile certifications, the Scrum Alliance offers a range of courses to help professionals excel in agile practices.
This article acts as a student-friendly guide, helping you explore the options available and showcasing the value of Scrum Alliance certifications on your journey to achieving agile excellence. Join us as we navigate the world of Scrum Alliance certification courses together.
Scrum Alliance certification courses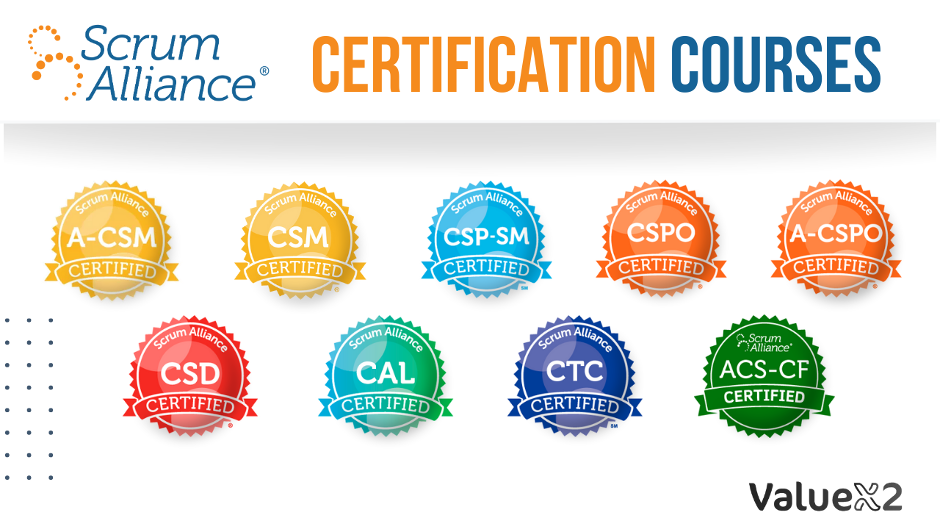 Scrum is one of the many trusted bodies that offer agile certification courses. Just like Scrum.org, Scrum Alliance offers various scrum courses. They are both recognized organizations offering agile certifications. While Scrum Alliance focuses on a broader range of agile roles and practices, Scrum.org specifically emphasizes the Scrum framework and its implementation. Delving into Scrum Alliance courses:
1. Certifications by Scrum Team Accountability
Starting your Scrum journey? The Certified ScrumMaster® (CSM) certification is the perfect introduction. Whether you are aspiring to become a Scrum Master or contribute as a team member, this course equips you with the foundational knowledge you need.
Take it to the next level with the Advanced Certified ScrumMaster℠ (A-CSM) certification. This advanced course hones your skills and prepares you for complex challenges. Prerequisite: CSM certification.
Ready to be recognized as a Scrum Master expert? The Certified Scrum Professional® ScrumMaster course is your pinnacle achievement. With mastery in the Scrum Master track, you'll demonstrate your expertise and ability to drive success.
If you're involved in the "business side" of projects, the Certified Scrum Product Owner® (CSPO) certification is your gateway. Learn how to effectively manage product ownership and collaborate with stakeholders to deliver value.
The Advanced Certified Scrum Product Owner℠ (A-CSPO) certification takes your Product Owner skills to new heights. This advanced course refines your expertise in navigating complexities. Prerequisite: CSPO certification.
Certified Scrum Professional® Product Owner course. Master the Product Owner track and showcase your abilities as an expert in driving product success.
For collaborative product development within Scrum teams, the Certified Scrum Developer® (CSD) certification is an ideal starting point. Gain essential skills and insights into effective development practices.
Ready for advanced techniques? The Advanced Certified Scrum Developer℠ (A-CSD) certification is designed to elevate your capabilities in Scrum product development. Prerequisite: CSD certification.
Become the ultimate authority in Scrum product development with the Certified Scrum Professional® for Developers course. Achieve mastery and demonstrate your excellence in creating remarkable products.
2. Agile Leadership
Embrace the Certified Agile Leadership (CAL) program and ignite positive change within your organization. With three foundational certification modules – CAL Essentials, CAL for Teams, and CAL for Organizations – this program empowers leaders to adapt to rapidly changing business needs. CAL II takes your skills further, offering advanced education, validated practices, and peer-driven workshops. To qualify for CAL II, complete two or more CAL modules. Discover the agile leadership model that suits you best and embark on a transformative journey to drive success in today's dynamic business landscape.
3. Guide Level Certification
Scrum Alliance's guide-level certifications authorize coaches and trainers as educators and mentors in agile principles and the Scrum framework. Certified Team Coach focuses on team-level coaching, while Certified Enterprise Coach guides organizations through agility challenges. As a Certified Scrum Trainer, you'll help others grasp Scrum's foundational values. Prerequisites include active Professional certifications. Take your coaching or training career to new heights with Scrum Alliance and make a meaningful impact on teams and organizations in their agile journey.
4. Agile Coaching Skills
Unlock the power of facilitation with the Agile Coaching Skills – Certified Facilitator (ACS-CF) course. Gain insights from experienced agile practitioners and develop your facilitation skills to support collaboration, decision-making, and creativity.
Conclusion
In conclusion, Scrum Alliance provides diverse certification courses to enhance your agile skills. From Scrum Masters to Product Owners, leaders to coaches, these certifications empower professionals to thrive in today's dynamic business landscape.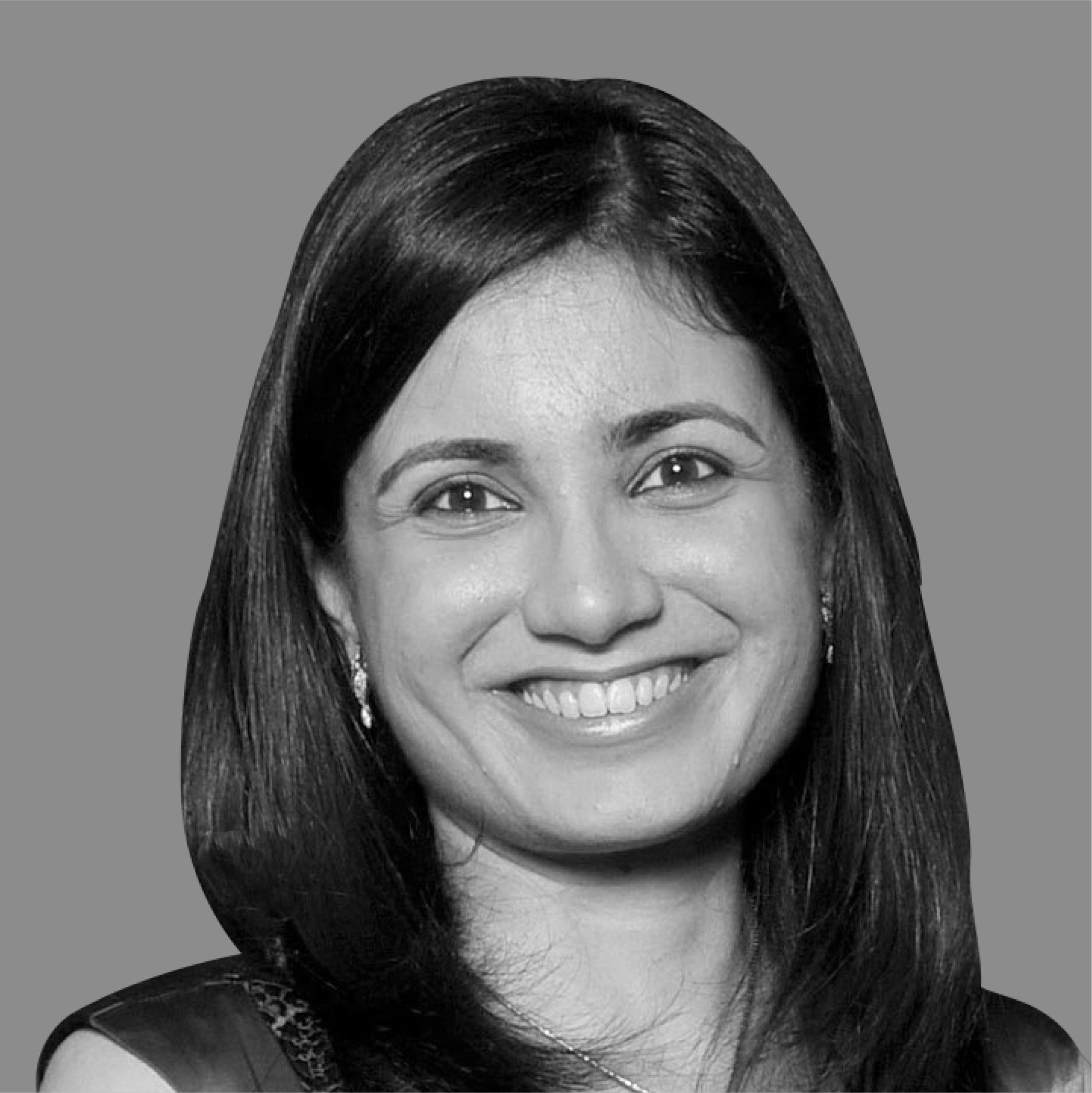 Bhavna is an Agile Coach and Consultant with over a decade of experience in advisory, corporate finance, IT assurance, and operations at Big 4 and within the industry in the UK and India. She has recently been the CEO of a start-up where she implemented agile practices within HR, Marketing, and Product teams.
She is also a SAFe® Practice Consultant (SPC) and authorized instructor for ICAgile Agility in HR (ICP-AHR), Agility in Marketing (ICP-MKG), and Business Agility Foundations (ICP – BAF) training courses. She provides training for agile transformation to corporate, public, and private batches, as well as consulting for enterprise agile transformation.