Reading Time:
5
minutes
Find out the differences between SAFe Agile and Leading SAFe Agilist. Know the roles & responsibilities, steps to certification and benefits of SAFe Agilist and Leading SAFe.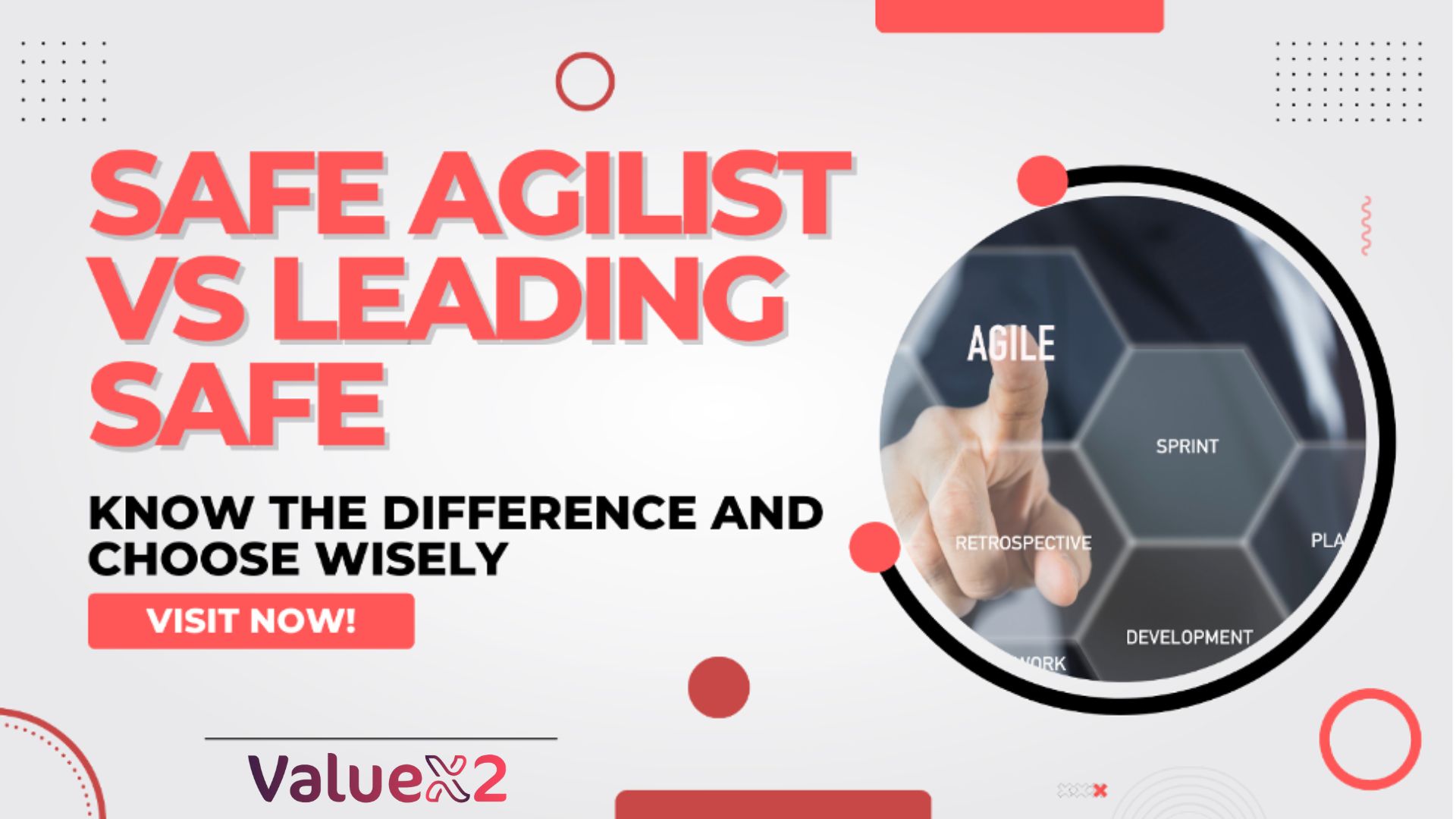 It's been an ongoing debate about which certification to choose when it comes to Agile methodology – SAFe Agilist or Leading SAFe. In this article, we explore the similarities and differences between the two and help you decide which one is more suitable for you. Are you ready to find out? Read on! 
Introduction to SAFe Agile and Leading SAFe
As a business transformation agent, you may come across two terms very often- SAFe Agilist and Leading SAFe. Though both of these terms are related to SAFe (Scaled Agile Framework), they differ in their scope and implementation. In this blog, we will help you understand the difference between the two so that you can make an informed decision while choosing a program for your organization.
SAFe Agilist is a title given by the Scaled Agile framework to an individual who has completed a training course and exam on SAFe principles. The role of a SAFe Agilist is to lead and implement agile programs at enterprise scale. On the other hand, Leading SAFe is a certification program offered by Scaled Agile that trains individuals on how to lead a successful SAFe transformation.
So, if you want to learn more about how to lead an agile transformation at enterprise scale, Leading SAFe is the right program for you. But if you are looking for certification that recognizes your knowledge of SAFe principles, then opt for SAFe Agilist instead.
Differences between SAFe Agilist and Leading SAFe
When it comes to SAFe Agilist vs Leading SAFe, there are some key differences that are important to note. For instance, SAFe Agilist is focused on delivering value through agile practices, while Leading SAFe is focused on leadership and management within the context of a SAFe environment. Additionally, while both roles encompass aspects of change management, only Leading SAFe encompasses the full scope of enterprise change management. Finally, only those with a Leading SAFe certification are able to train others in the framework. 
Overall, SAFe Agilist and Leading SAFe are both valuable certifications for individuals looking to work within a SAFe environment. However, based upon the differences outlined above, it is clear that those seeking more comprehensive training should opt for the Leading SAFe certification.
Steps for Qualification & Certification Requirements for Each Level
As organizations look to adopt lean and agile practices on a larger scale, the Scaled Agile Framework (SAFe) has emerged as a popular option. SAFe is a comprehensive framework for implementing lean and agile software development at scale, and provides guidance on everything from team structure to enterprise-level planning.
There are two main levels of certification in SAFe: SAFe Agilist and Leading SAFe. In this article, we'll take a detailed look at the steps required to qualify and certify for each level.
SAFe Agilist: To become a certified SAFe Agilist, candidates must first complete an online course that covers the basics of the framework. After successfully completing the course, candidates must then pass an online exam consisting of multiple-choice and scenario-based questions.
Leading SAFe: The requirements for becoming a Leading SAFe cert holder are more extensive than for SAFe Agilist. In addition to completing an online course and passing an exam, candidates must also have experience of leading SAFe implementations in their organization. Candidates must also submit a portfolio that demonstrates their knowledge of the framework and how they've applied it in their work.
Roles & Responsibilities for a SAFe Agilist vs. a Leading SAFe Practitioner
As a SAFe Agilist, you will be responsible for guiding and coaching teams in the adoption of the SAFe framework. You will also be responsible for facilitating thinking and decision-making around value creation, business objectives, and strategy execution. As a Leading SAFe Practitioner, you will be responsible for driving the transformation to a Lean-Agile enterprise. This includes working with senior leaders to develop and implement the strategy, providing thought leadership and guidance on Lean-Agile methods and practices, and coaching executives, managers, and Scrum Masters.
Benefits of SAFe Agilist Certification
Now that the SAFe Agilist certification is becoming more and more popular, it's important to understand the benefits of acquiring this credential. Here are five major reasons why a SAFe Agilist certification is important for practitioners:
Increased efficiency
A SAFe Agilist understands how to optimize their workflows within the framework of SAFe, leading to increased efficiency.
Adaptability
A SAFe Agilist is able to quickly adapt their processes to meet the specific needs of their organization.
Consistent execution
By following an approved process template, a SAFe Agilist ensures consistent execution across their organization.
Continuous improvement
Incorporating best practices into your processes allows you to continuously improve your results.
Enhanced reputation
A SAFe Agilist certification can help you build a strong reputation in your industry, making you more attractive to potential clients and partners.
Benefits of Leading SAFe Certification
With the increasing globalization of the world and the growing impact of cyber-attacks on organizations, having a strong understanding of effective cybersecurity practices is crucial for leaders in both society and the workplace. One way to achieve this is through certification, such as Leading SAFe.
Credibility and Recognition
 Leading SAFe certification provides an unparalleled level of credibility and recognition in the industry. Employers value professionals who are SAFe-certified as they have been educated on best practices in cyber security and have a proven track record of delivering quality solutions.
Career Growth Opportunities
Holding a Leading SAFe certification can provide many career growth opportunities. Certified professionals can work with companies requiring high levels of cybersecurity compliance and can become experts in their field. They can also share their knowledge with others through speaking engagements or writing articles.
Continuous Improvement
Leading SAFe certification is a commitment to continuous improvement in the field of cyber security. Those who hold this certification are dedicated to staying up-to-date with the latest practices and technologies to ensure the highest levels of safety and security for their organizations.
Comparison – What and Why Should You Choose?
What is SAFe?
SAFe Agilist is an adaptation of the Extreme Programming methodology, popularized by Kent Beck and Erich Gamma in the 1990s. It emphasizes "effectiveness over stability" and strives to deliver concrete value to stakeholders.  
Leading SAFe, on the other hand, blends aspects of Lean Management with process improvement best practices from iteration-based software development. It takes a "systems thinking" approach that Mississauga Mayor Bonnie Crombie has said can help cities meet their sustainability goals more efficiently and effectively.
Which one should you choose?
To answer this question, it's important to understand the differences between these two approaches. Here are four key distinctions:
1) Goal orientation: Leading SAFe is oriented around achieving systemic change, while SAFe Agilist is focused on optimizing value for stakeholders. 
2) Technical methodology: SAFe Agilist favors pragmatic methodologies geared towards delivering concrete value while Leading SAFe adopts a more systematic approach that considers all aspects of the system. 
3) Stakeholder engagement: Leading SAFe places greater emphasis on engaging all stakeholders in order to create buy-in and alignment around systems goals, while SAFe Agilist focuses on small teams that are solely responsible for the delivery of value to clients. 
4) Organizational structure: Leading SAFe relies on self-organizing teams composed of geographically dispersed individuals with diverse backgrounds and skills SAFe Agilist is more centralized with teams assigned to specific tasks
Conclusion
Knowing the difference between SAFe Agilist and Leading SAFe can help you make a well-informed decision about which certification is right for your work. If you're interested in building strong teams, developing high-quality products, or streamlining business processes, then becoming certified to lead SAFe may be an ideal fit for your profession. However, if basic knowledge of core principles and benefits from scaling agile practices are more valuable to you than coaching or executing end-to-end transformation or change initiatives within an organization, consider opting for the SAFe Agilist Certification first.  Whatever path you choose – whether it's one certification over the other — will ultimately depend on what works best for your career goals and objectives.
Also Read: Learn about Leading SAFe®, its benefits, and the SAFe® certification process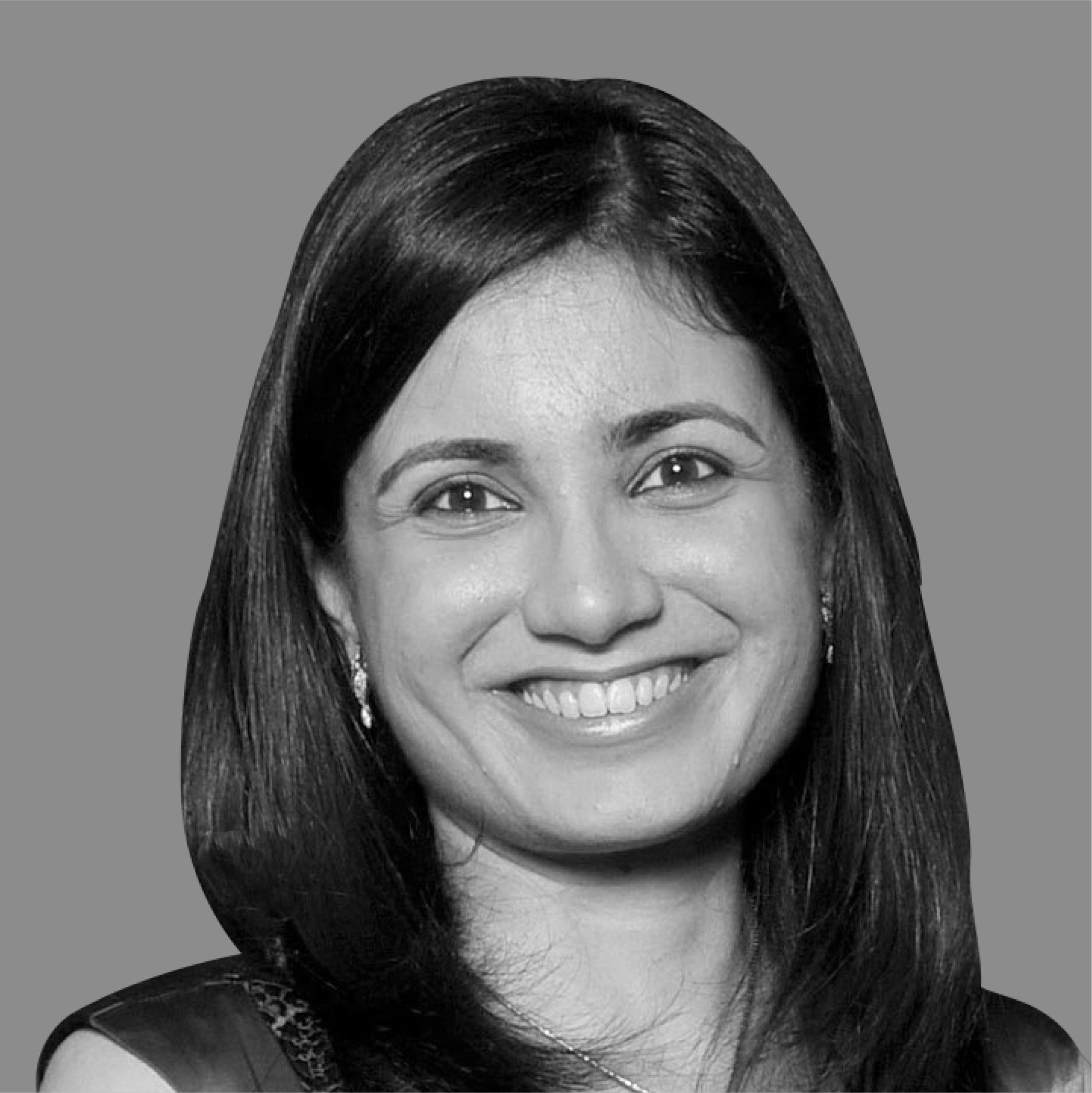 Bhavna is an Agile Coach and Consultant with over a decade of experience in advisory, corporate finance, IT assurance, and operations at Big 4 and within the industry in the UK and India. She has recently been the CEO of a start-up where she implemented agile practices within HR, Marketing, and Product teams.
She is also a SAFe® Practice Consultant (SPC) and authorized instructor for ICAgile Agility in HR (ICP-AHR), Agility in Marketing (ICP-MKG), and Business Agility Foundations (ICP – BAF) training courses. She provides training for agile transformation to corporate, public, and private batches, as well as consulting for enterprise agile transformation.