Reading Time:
3
minutes
Here's the list of certification courses offered by SAFe® (Scaled Agile Framework®).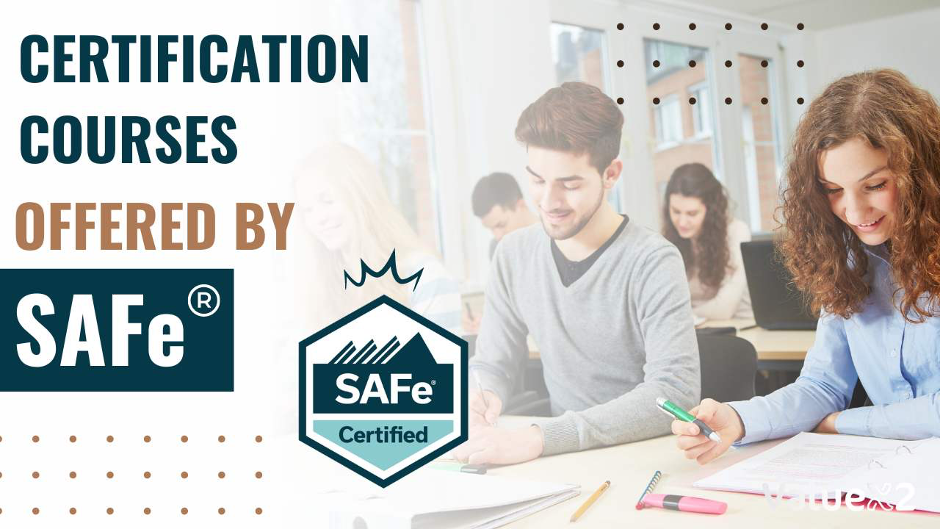 Welcome to the world of agile transformation, where organizations strive to enhance productivity and deliver exceptional customer value. The Scaled Agile Framework® (SAFe®) has emerged as a beacon of success, revolutionizing how businesses adopt agile methodologies. SAFe offers an incredible range of certification courses designed to equip professionals with the skills and knowledge needed to navigate the dynamic landscape of agile practices.
This article contains information on a handful of certification courses offered by SAFe®. Whether you're a newbie or a seasoned pro, join SAFe® and explore the exciting world of certification programs and uncover how they unlock the full potential of agile practitioners.
Scaled Agile Framework® Certification Courses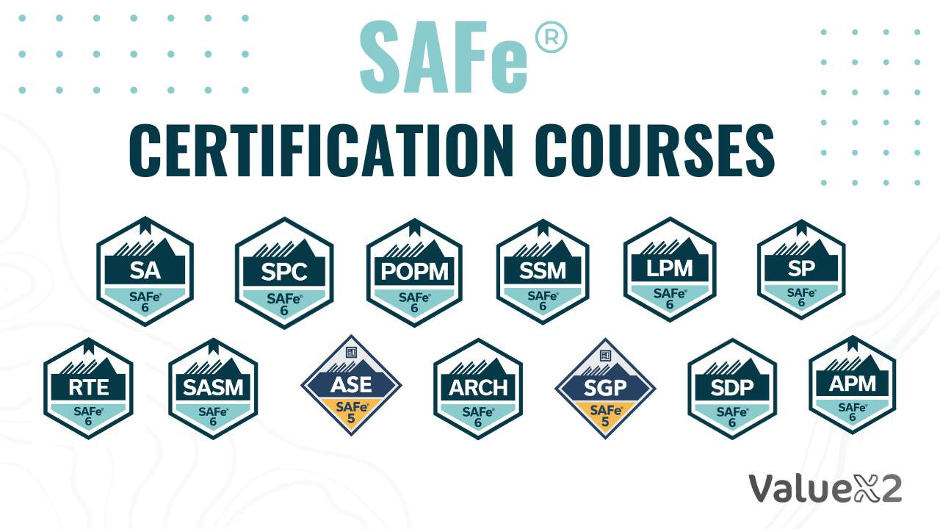 There are multiple courses offered by SAFe® for people who are beginners or seasoned in the world of agility. The ones mentioned below are some of the major courses that you can consider to boost agility skills:
SAFe® Advanced Scrum Master (SASM)
Are you ready to level up your Agile leadership skills? The SAFe® Advanced Scrum Master (SASM) certification course is here to transform you into an Agile champion. If you're already a skilled Scrum Master, this course will equip you with the necessary tools to support Agile teams, Agile Release Trains (ARTs), and propel organizational success. From honing your coaching and facilitation abilities to mastering key SAFe® ceremonies, you'll lead with confidence, foster innovation, and drive your organization towards true business agility.
The SAFe® for Teams (SP) certification course takes your Agile teamwork to new heights. In this dynamic two-day workshop, you'll learn how to deliver exceptional customer value through Scrum, Kanban, and Extreme Programming (XP). During the course, you'll gain expertise in program increment planning, executing iterations, and crafting compelling stories and features. Dive into the continuous delivery pipeline and embrace the DevOps culture. Collaborate seamlessly with other teams, continuously enhance the value delivered by the Agile Release Train (ART) and elevate your Agile game to new heights.
SAFe® Product Owner/Product Manager (POPM)
Ready to unlock the secrets of successful Agile product ownership? The SAFe® Product Owner/Product Manager (POPM) certification course is your key. Over two exciting days of live online training, you'll immerse yourself in the world of Scaled Agile Framework® (SAFe®) and learn how to excel as a Product Owner/Product Manager (POPM) within the Agile Release Train (ART). During the course training, you will develop tactical skills to collaborate effectively with Agile teams, deliver value aligned with the Program Roadmap, and captivate customers. Additionally, the course helps in shaping the product vision, aligning it with customer feedback and organizational goals, and becoming a driving force behind successful PI Planning. So, get ready to create customer-centric products that propel business success.
Step into the world of enterprise-level agility with SAFe® Scrum Master (SSM), a two-day certification course. Unlike traditional Scrum Master training, this course empowers you to lead at every level of a SAFe® organization. During the course training, you discover the art of servant leadership, learn about mastering the facilitation of Agile events, and become proficient in executing Program Increments (PIs). From coaching Agile teams for continuous improvement to driving DevOps implementation, you'll gain the skills needed to become a transformative change agent. So, unlock true business agility and become an influential SAFe® Scrum Master by taking the course training from Valuex2, led by one of the best trainers for this course.
Ready to become a Lean-Agile leader? The Leading SAFe® (SA) certification course is your gateway to transforming your organization into a Lean-Agile enterprise. Over two dynamic days of live online training, you'll gain valuable insights into the principles driving business agility. During the course, you'll learn about organising around the flow of value, building team and technical agility, and embracing customer-centricity through Agile Product Delivery and Design Thinking. Additionally, you'll unlock the power of Lean Portfolio Management, align strategic goals with execution, and facilitate Program Increment (PI) planning. So, consider this course to become the change agent your organization needs to achieve true business agility.
Conclusion
These certification courses offer more than just a title. Embrace the opportunity to gain valuable knowledge, skills, and tools to excel in the Agile world. Join us on exciting journeys of Agile transformation and unlock your true leadership potential in the ever-evolving business landscape. Don't wait any longer – let's get started!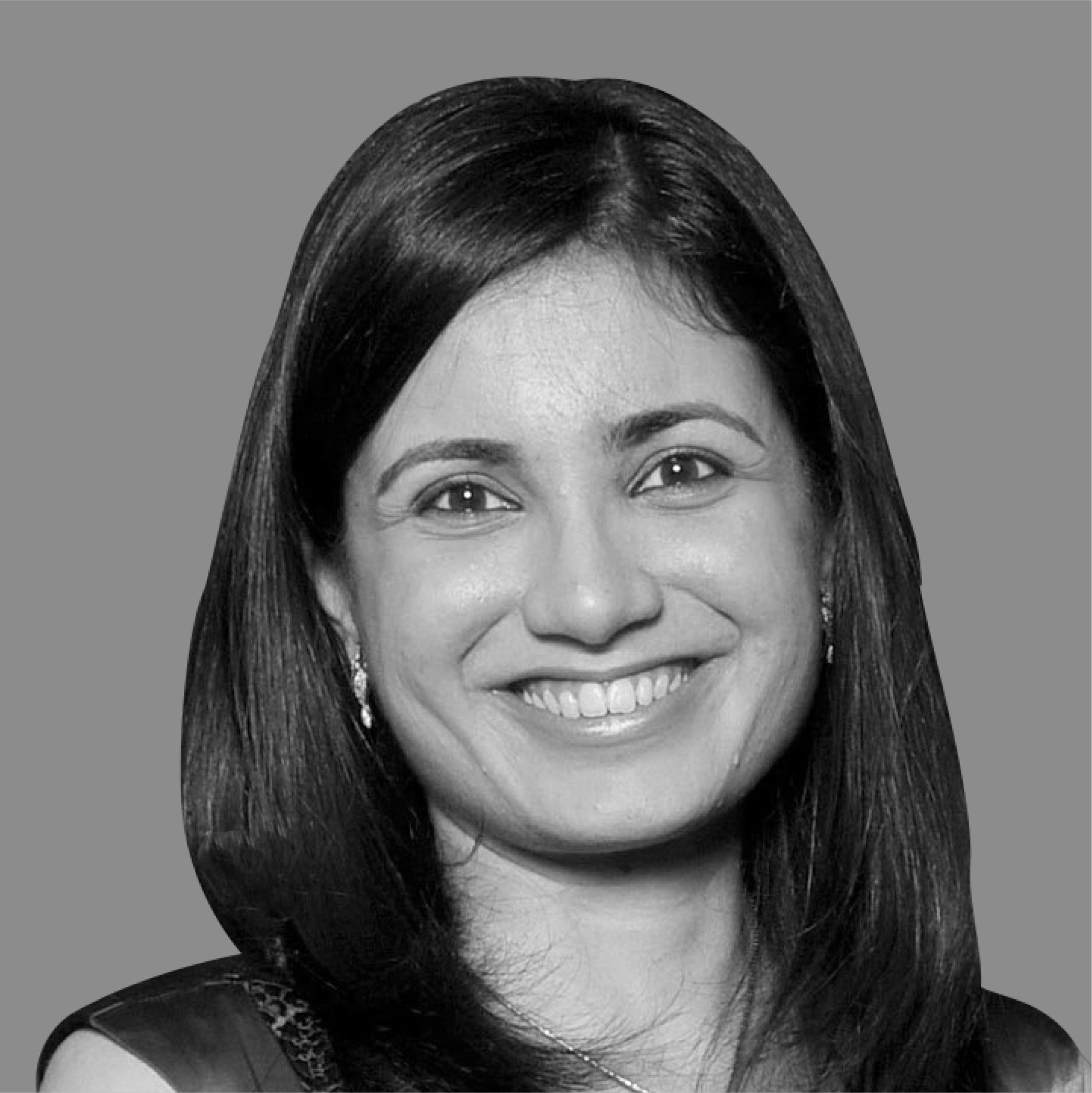 Bhavna is an Agile Coach and Consultant with over a decade of experience in advisory, corporate finance, IT assurance, and operations at Big 4 and within the industry in the UK and India. She has recently been the CEO of a start-up where she implemented agile practices within HR, Marketing, and Product teams.
She is also a SAFe® Practice Consultant (SPC) and authorized instructor for ICAgile Agility in HR (ICP-AHR), Agility in Marketing (ICP-MKG), and Business Agility Foundations (ICP – BAF) training courses. She provides training for agile transformation to corporate, public, and private batches, as well as consulting for enterprise agile transformation.